G O K U F I E V E L
<![if !vml]>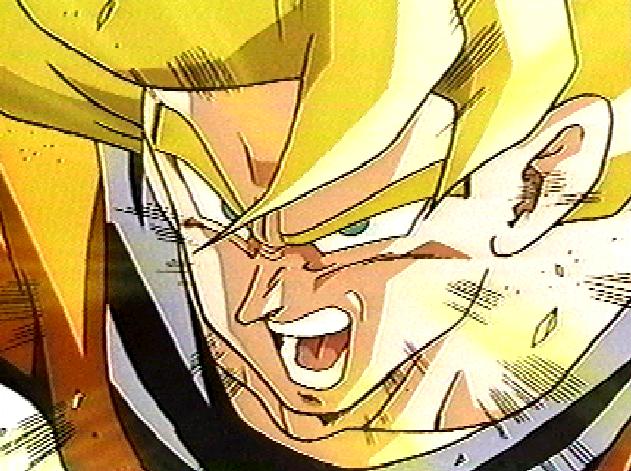 <![endif]><![if !vml]>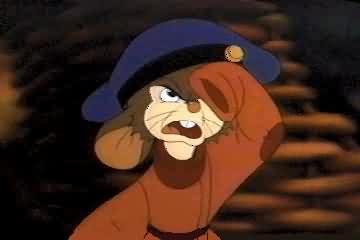 <![endif]>
<![if !vml]>

<![endif]>
Welcome to my personal website a site where Anime and Don Bluth films collide together!
The Official website of the AMV Director at the Anime Oasis Convention DX 2007
The official Anime Music Video Award Winners list is at the bottom!
Also the Director of Media Relations at Fandemonium!
<![if !vml]>

<![endif]>
Fandemonium will be held in Idaho at the Nampa Civic Center on August 4th, 5th, & 6th 2006
<![if !vml]>
<![endif]>
The Anime Oasis Convention V 2006 WAS held at Boise on March 17, 18, 19
<![if !vml]>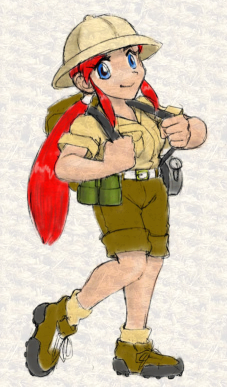 <![endif]>
THE ANIME OASIS CONVENTION DX will also be held at the Vista Airport Holiday Inn March 16th, 17th, & 18th
<![if !vml]>
<![endif]>
And the Aaron Banks Show will be seen on TVTV Channel 11 Boise times vary from or . Usually late night Friday's however there will be some weekday, daytime showings. Also the Anime Oasis Convention of 2003, 2004, and Cosplays 2005 will be seen on Channel 11in April and May 2006.
(You will need Cable One in order to view it)
From the creators of ANIME JACKASS 2: SUPER FANBOY ATTACKS will be airing on TVTV Channel 11 April 14th at
<![if !vml]>
<![endif]>
A Very SUPER Special Thanks to Alistair Abell (the voice of Super Saiyan Trunks from DBZ) Vic Mignogna voice of ED from FullMetal Alchimist and to voice actor Michael Coleman, I had a really nice conversation with all of you! Thank You SO MUCH for spending time and talking to me! Enjoy!
By the way if you are here for the tapes to the Anime Oasis Convention of 2002, 2003, 2004, and the Cosplays from 2005 I am making them for DVD now! And already have some copies available on DVD at this moment for about $10 or $15 each or even $35 for the trilogy. Other copies are about $20 OR $15 or less depending on who I'm sending it to. It will take me a while to get AOV ready as I am waiting for some footage to be mailed to me.
Also there is a waiting list for people wanting Sailor Moon Sailor Stars, but I will keep you posted on that.
All of this can be announced on the new page GOKUFIEVEL'S STORE
OR
Just go to gokufievel@mstar2.net
Thank You To: Jeremy Lopett and everybody at Anime Oasis 2003, 2004, and 2005 for contacting me and for your comments on my site and for Jeremy choosing me to be the Vice Chairman again. Thanks!
My apologies to anybody offended by old Political Jokes and Remarks. If you've visited my site before please ignore every old political statement I've ever made as I have had a change of heart and have realized that this is an Anime site.
<![if !vml]>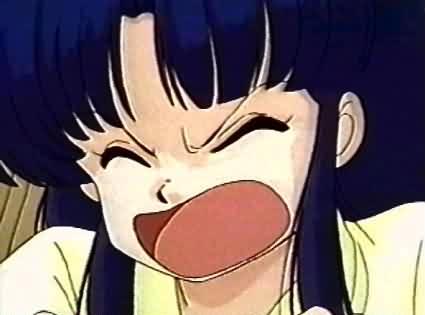 <![endif]>
Please stand by as website is being updated it IS NOW 75% back Online
Grand RE-OPENING will take place the week of April 10th
Until then here are my best pages the Anime Joke Page
The Top Ten Page
(UPDATED)
And the report on the Anime Oasis Con from 2002
<![if !vml]>
<![endif]>
And so now all we Anime fans can do to support the troop is put up an patriotic USA Vegeta! This picture of Vegeta is dedicated to my High School friend Andy Tuttle who is currently serving in Iraq! God Speed and hurry home safe!
Updates:
Checking in on the news of this site as well as some rant and raves
NEWS
The
"Anime Oasis Convention"! (That's 2002 there)
2006 V was the best Boise Anime Convention EVER! The turn out was incredibly better, we had triple the amount of people show up and even more fun events. I got to interview Alistar Abell (the voice of Trunks) and Vic Magnolia (voice of ED from FullMetal Alchemist) A full report will be up late April.
The Anime Oasis Convention 4 Cosplays 2005 will be on TVTV Channel 11 Boise on April 21st at 11:00 PM and other times it will come on after "Democracy Now" You must have Cable One in Boise to view it. I'd like to personally Thank Jeremy Loppett and Mystech (Eric) for putting it all together. So if you live in the Boise Area, keep an eye out for that show on "Channel 11"
If you would like to buy a copy from me contact me or the TVTV Station.
RANTS and FAQ's
-Everybody keeps asking me, "Why oh why is my site called GokuFievel? Why do I have a picture of a mouse up there too?" Because An American Tail is my favorite child hood movie and I still like it. In 1999 when this site was first created I was trying to get the word out that there were more AT movies and make a Don Bluth site. But suddenly I got more and more interested in Anime and more and more adult Anime, yet I kept the name JUST CAUSE. (And because it sounded like Goku-Frieza) So come on people back off with it please.
"You keep saying that your site's going be updated yet it keeps taking forever?" First of all I'm very busy, I've got work and school to take care of, two last year this site was DESTROYED by hackers over political comments I made in 2001 that I forgot to take down. (no comment)
"What's with all of the colors on your site?" In my own opinion and way it keeps you reading and HIGHLIGHTS the important or intense things typed up here.
"You know your site has tons of spelling and grammar errors" Yes I know I know! 90% of this site was typed and created in 2000 and in a rush too. I am trying to come through it and take care of a few of them. Just ignore them, besides I think the writing has more zing the way I type it.
I would also like to formally apologize for all of my past political comments, as times, events, and opinions have changed about me and it's just not safe to take any sides at this time or ever. I recognize that this is an Anime site not a political one, however I will promote voting, and that's about it.
First of all I want to THANK CARTOON NETWORK for a change. For creating Adult Swim, for us Anime fans who grew out of Toonami with a little more uncut. (Could use more uncut stuff but their off to a great start)
Thanks to Everybody who liked my AMV's there WILL be reports on them soon AND my AMV's will be on the Anime Music Video Website!
So don't miss out -- Come back soon!

Coming Soon
(Seriously I mean it this time I'm taking computer courses)
Image Galleries
Voice Actor Interviews
Last DBZ Chapters
Sailor Moon Sailor Stars Review
Inuyasha
Anime
ANIME JOKES
Stupid yet funny Anime Jokes
My personal favorite
 (UPDATED)
The Pokemon Obituary
This isn't so much as funny but a serious and stupid fanfiction
GokuFievel Section
GOKUFIEVEL ANIME MUSIC VIDEOS PAGE
The official website of my Channel 11 Public Access TV Show!
Boise Idaho's Very First Anime Convention!
These pages to be updated soon
The Anime Oasis Convention II 2003
The Anime Oasis Convention 3 2004
Anime Oasis Cosplays 4 2005
Anime Oasis Convention V 2006
The Official Anime Oasis Website
Custodians of Otakudom creators of Anime Jackass 2 and Super Fanboy Attack
TVTV Boise Public Access Television
The TV Station That I work for, when MY TV Shows will come on and when a possible Anime Show will come on! Check their schedule for when shows come on but warning late night Channel 11 turns into FSTV (a network that usually has on conspiracy theories) so don't mistake their shows for mine
BEHOLD THE OFFICIAL ANIME OASIS V 2006 ANIME MUSIC VIDEO CONTEST
AWARDS: TOP TEN AMV'S OF THE CONVENTION
By GokuFievel and Patrick Gould
(Note that ALL AMV Judges decisions are FINAL and cannot be changed all AMV contestants did a great job this year to regardless of place you all did very well and I mean that Thank You)
J=Judges Choice Nominated
A=Audience Choice Nominated
(Also Judges Choice and Audience Choice in a way both count as first place but I decided to place them too)
The first 4 AMV's listed were ALL AWARDED a certificate the first two were framed
BTW: If any of your AMVs are listed down there and it's on the internet tell me and I'll link it up to where people can view your AMV like the first one "Ultimate Anime Showdown"
J 1st Place: JUDGES CHOICE AWARD: "Ultimate Anime Showdown" from various Anime by: James Callahan
A 2nd Place: AUDIENCE CHOICE AWARD: "Drunken Master" from Naruto by Brett
J 3rd Place: BEST IN SHOW: "Celebrities" various Anime including DBZ & Tenchi Muyo
J A 4th Place: ANIME PHANTASY AWARD: "Anything you can do I can do better" various Anime
RUNNERS UP
NOT awarded but nominated
J 5th Place: BEST DRAMA: "Think Twice" Sailor Moon by Mercury 12
A 6th Place: "Die for your Government" by Methemine
A 7th Place: "Naruto Lee" from Naruto by Kari
J A 8th Place: "Die Engel" Trigun by Ken Dawson
A 9th Place: "Blow Me Away" various Anime by Breakin' Benjamin
J 10th Place: "Luck Be A Lady" by Mercury 12
Unrestricted H AMV winners here
ANIME OASIS 4 2005 AMV WINNERS
J 1st Place: JUDGES CHOICE AWARD: "Bicycle" from Akira by: James Callahan
A 2nd Place or First by an Audience: AUDIENCE CHOICE AWARD: "Final Fantasy"
J A 3rd Place: BEST IN SHOW AWARD: "Welcome To The Jungle"
J 4th Place: BEST DRAMA: "Akari's Broken Heart" from Battle Athletes
A 5th Place: BEST COMEDY: "Miami P.D."
The following were the runners up, they placed but were NOT awarded but were nominated
J A 6th Place: Second Best Comedy & Second Best Audience Favorite: "Sailor Barbie (in German)"
J 7th Place: Best with Music placement in an Anime: "Ai Ai Bady" Parody of Vanilla Ice's Ice, Ice Baby
A 8th Place: Third Best Audience Favorite: "AO Lee"
J A 9th Place: Third Best Comedy: "Beautiful Man"
J 10th Place: Second Best Drama: "InuYasha"
ANIME OASIS 2004 AMV WINNERS
1st Place: AUDIENCE CHOICE: "Bad Touch" by John
2nd and 3rd Place: TIE: JUDGES CHOICE: "Extinction of the Human Race" & "Final Fantasy Bittersweet Symphony I Can Change"
Again Contact me if you have any questions also, I forgot to write down the names of your groups so if you could email me your studio names and your real names I'll add that right next to your winning AMV. Thank You!